Now that my first book should be out within a couple of weeks (!!!),
I'm scrambling to get all those last details in place.
I wanted to take a few days this week to post the blurbs that I was incredibly grateful to receive and spotlight the poets who were so generous to me.

In The Existentialist Cookbook, Shawnte Orion finds poetry everywhere—in onions, oncoming traffic, papercuts, and even Keith Richards. This debut collection offers the unexpected, looking at life in Technicolor and tie-dye with Orion bringing a fresh, engaging, and much-needed voice into the poetic conversation. These poems are smart, funny, and poignant, and the book as a whole satisfies the deliciousness readers hunger for, something we can return again and again to savor.



—Kelli Russell Agodon, author of Hourglass Museum
I first stumbled onto Kelli's work with
these three poems in an old issue of Superstition Review.
I began following her blog which was entertaining and very informative (for example- here is
one of her posts about titling manuscripts that references a great monkeyhouse quote by Tim Gunn
). As the former editor of a great journal called
Crab Creek Review
, she was able to post lots of helpful advice from both sides of the slushpile. She also started the annual
Big Poetry Giveaway
which probably gets participation by close to a hundred blogs.
Nowadays, she devotes most of her focus to
Two Sylvias Press
which she co-founded with Annette Spaulding-Convy.
Annette Spaulding-Convyt. She also started and organized the yearly
Big Poetry Giveaway
that probably gets participation by somewhere close to a hundred blogs. She
These are her two most recent books and they are both excellent.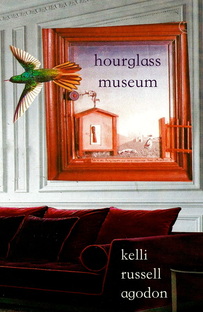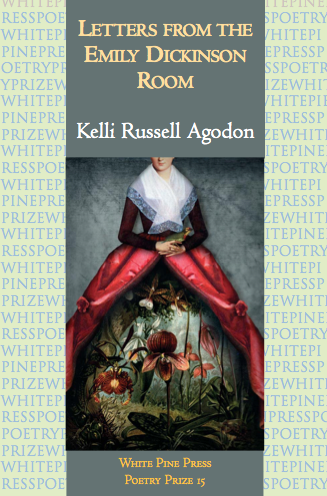 You can visit her home page
here at http://www.agodon.com/
I will post my other two blurbs and my appreciation for those poets throughout the week, so feel free to check back with this blog or lookout for the links when I post them on Twitter or Facebook.